200€ OBO
Blythe V-Smash.
Used, has always been in display cabinet with door, away from light and is in great condition.
Comes with partial stock outfit – I think only the shoes are missing? (See pic)
There are no damages to her that I can find, but her face has been spray matted with msc uv.
No stand included. Pullring is custom one.
Original eyechips, except for a front facing pair, changed for glitter blue.
She was purchased from a friend, so I don't have her box, but she will be securely packaged.
She is on an original Licca body, but her original body will go along with her.
I will ship worldwide with tracking number.
I can take a short layaway, but any payments made won't be refunded if layaway is cancelled.
Asking price 200€, OBO. Possibly including shipping, depending on where you are located.
I'm in Portugal, so no customs fees if you're in Europe! 😉
Make sure to read all the sale conditions, here!
Please right click on images to open them in a new tab for larger viewing: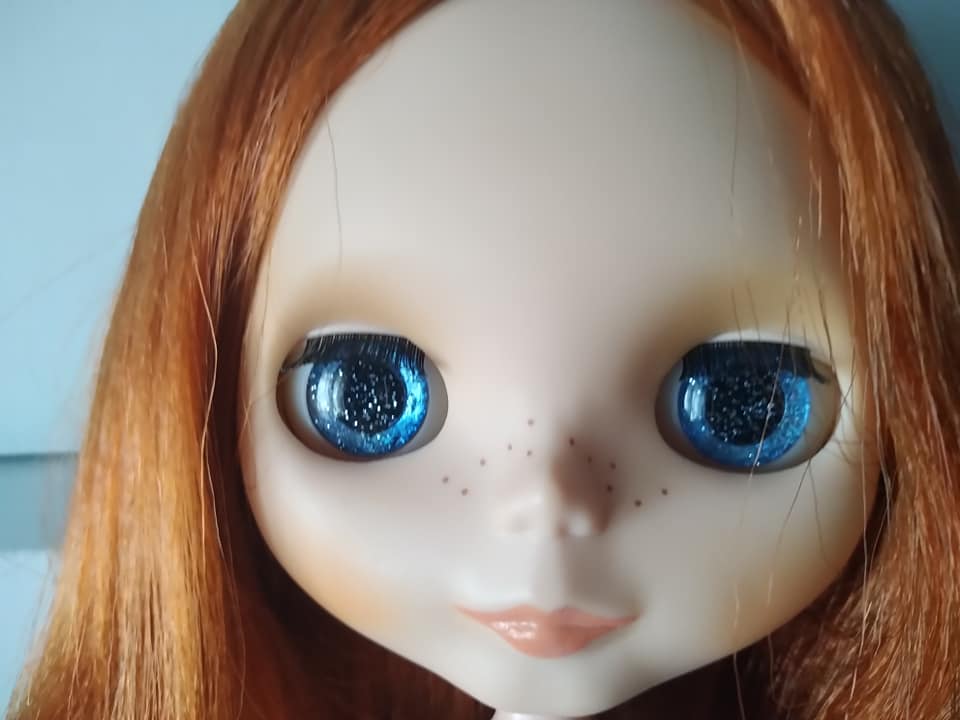 CONTACT ME: