French Kitty Figurine Set
100€ OBO
Very Rare Leticia La Leopard + French Kitty Collectible Figure Sealed Sababa Toys
These French Kitty characters will be great for any cat lover.
Leticia sits purr…fect on a black base that compliments her leopard body and black collar with rhinestones. French Kitty also sits on her base with her beautifully pink neckerchief.
Vintage made in 2002/2003. Boxes are a little worn.
I will ship worldwide with tracking number. I'm in Portugal, so no customs fees if you're in Europe!
Asking price 100€, OBO. Possibly including shipping, depending on where you are located.
Make sure to read all the sale conditions, here!
Please right click on images to open them in a new tab for larger viewing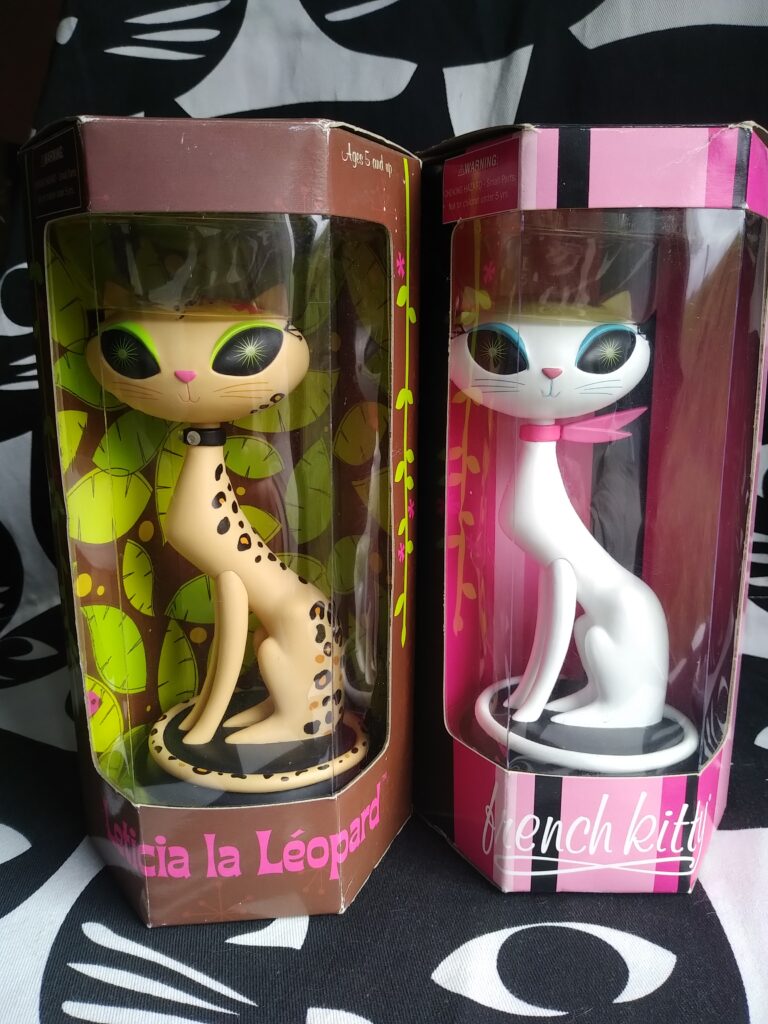 CONTACT ME: