Tonner – Twinkle Toes Betsy McCall
140€ OBO
Twinkle Toes Betsy McCall" is a doll from the Betsy McCall line. It was produced by Tonner in 2006.
LE 2000. MPN: T6BCDD02.
It features Tiny Betsy McCall head, Tiny Betsy McCall body. It has sleep eyes, wigged hair, straight arms, articulated at the knee legs, flat feet. This little sweetie with her curly pigtails and ballet dress is ready to dance!
I will ship worldwide with tracking number. I'm in Portugal, so no customs fees if you're in Europe! 
I can take a short layaway, but any payments made won't be refunded if layaway is cancelled.
Asking price 140€, OBO. Possibly including shipping, depending on where you are located.
Make sure to read all the sale conditions, here!
Please right click on images to open them in a new tab for larger viewing.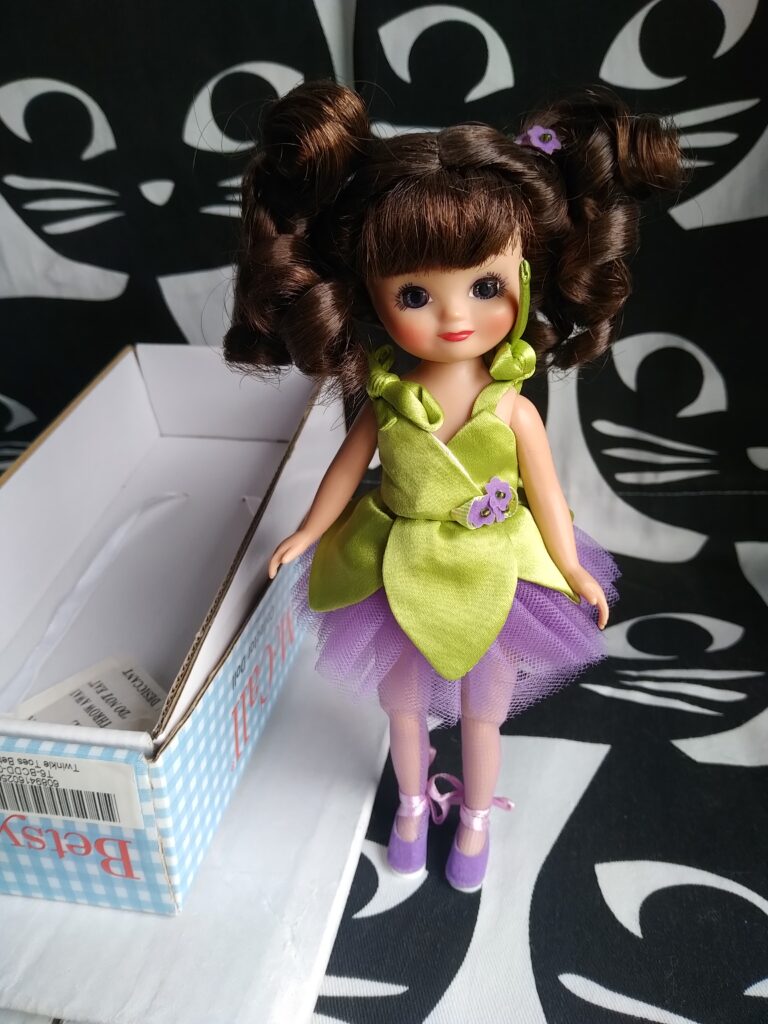 CONTACT ME: