60€ OBO
Collection of 10 hardcover books, "Tesouros Artísticos do Mundo" from Ediclube of 1992, meaning it's a 30 years old near mint collection!!!
It's complete and as new! (There is the smallest tear in one of the slipcovers and some of the pages have a yellowish tint on the edges, otherwise great condition!)
Excellent opportunity to widen an artist's or art lover's collection!
60€, OBO + shipping.
PS – The books have my ex-libris, Priscila Ferreira , but the sticker can be re-covered with your own ex-libris or removed with heat (by you).
Make sure to read all the sale conditions, here!
Please right click on images to open them in a new tab for larger viewing: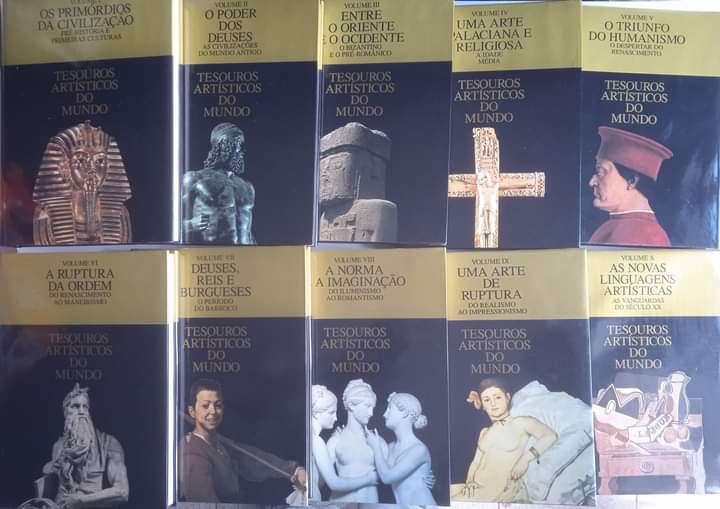 CONTACT ME: