Collector's item!
Money bank from the 70s (maybe even the 60s) in excellent condition.
Made from china/porcelain.
There is a small flaw in the blue back paint, possibly manufacturing flaw (as enamel is fired into the piece, it couldn't have rubbed off).
Has the original rubber cap/plug. No distinctive markings, besides drawing artist's signature.
I will ship worldwide with tracking number. I'm in Portugal, so no customs fees if you're in Europe! 
Asking price 30€, OBO. Possibly including shipping, depending on where you are located.
Make sure to read all the sale conditions, here!
Please right click on images to open them in a new tab for larger viewing: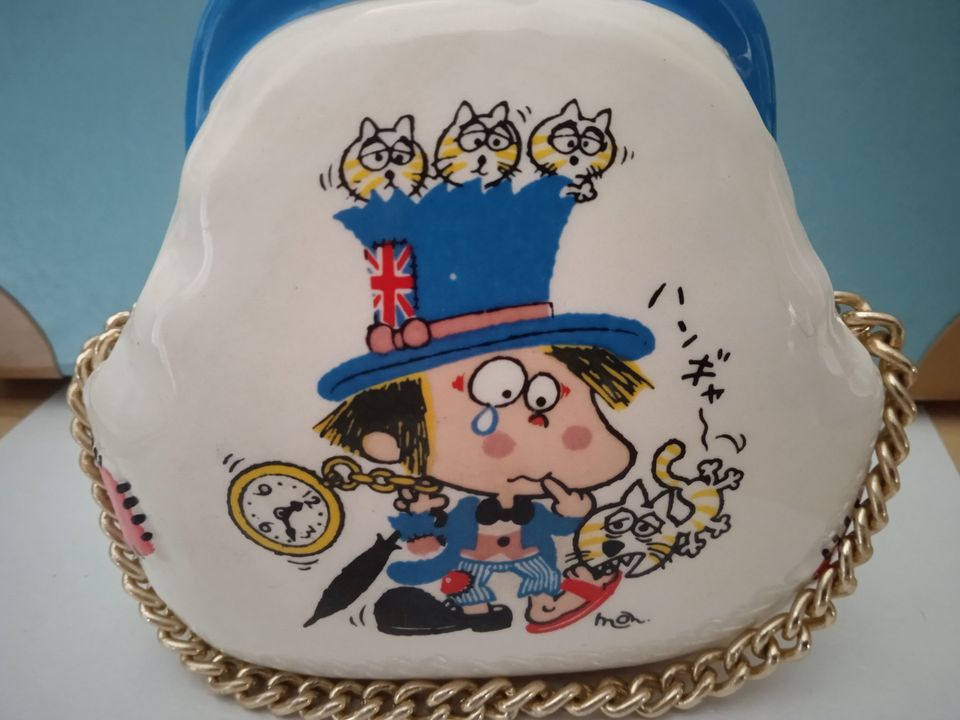 CONTACT ME: