Betsy McCall – Little Lion – Outfit
70€OBO
Little Lion is an outfit from the Betsy McCall line. It was produced by Tonner in 2005.
MPN: T5B08C00002. It fits Tiny Betsy McCall body. The shoes fit flat feet.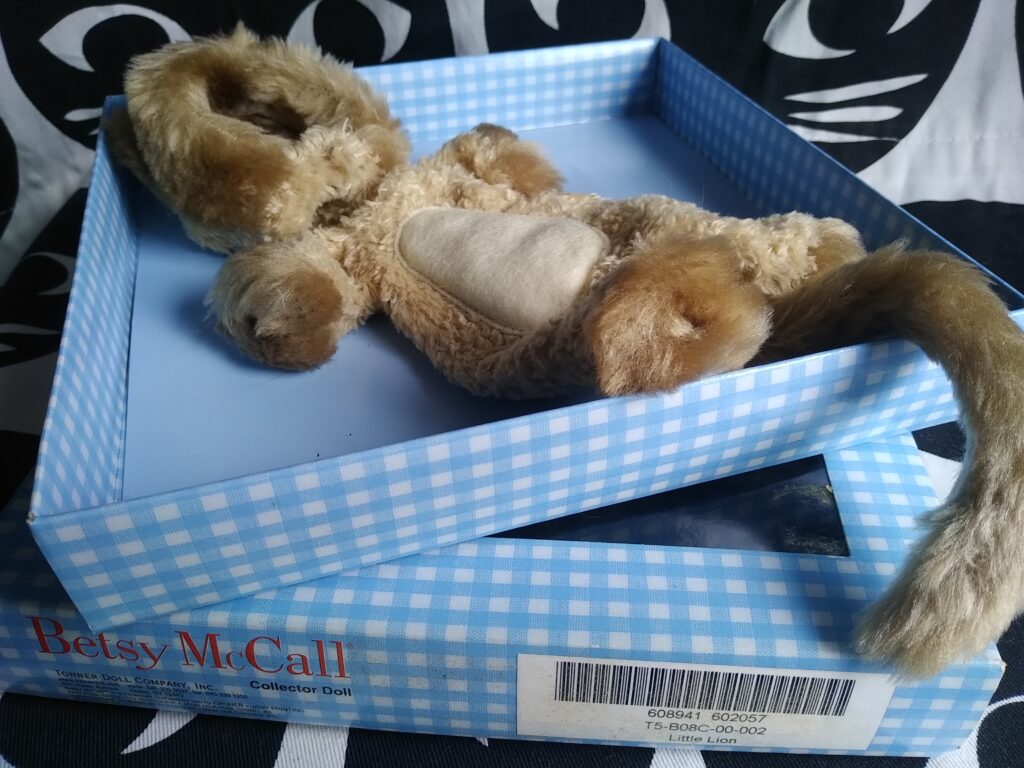 The box is in good condition with no original cardboard shipper box. Items are loose inside a plastic zip lock.
I will ship worldwide with tracking number. I'm in Portugal, so no customs fees if you're in Europe!
I can take a short layaway, but any payments made won't be refunded if layaway is cancelled.
Asking price 70€, OBO. Possibly including shipping, depending on where you are located.
Make sure to read all the sale conditions, here!
Please right click on images to open them in a new tab for larger viewing.
---
CONTACT ME: