70€ OBO
2003 BRATZ FORMAL FUNK F.M. LIMO
Limo is in excellent condition but doesn't come with any accessories (like drinks and such).
I never tested the radio, so I don't know if it works. I got it for Blythe pics that I never took.
Although this limo is suitable for moving Bratz, it will fit Blythe and other taller dolls without the roof, which is removable. The front seats rotate along their axis. The hatch slides open. In the back, there is a "mini-bar" that slides out and retracts into the back seats. In the trunk there are 2 extra license plates. All windows roll down. No original box. There is 1 scuff on the left side of the limo, barely noticeable in pictures. In one of the pics, you can see it exaggerated by the flash. Lots of nooks and crannies to explore (like glove box, mirror opening, buttons, etc.) I removed the review mirror for safer transport, they attach right back on.
I will ship worldwide with tracking number. I'm in Portugal, so no customs fees if you're in Europe! 
Asking price 70€, OBO. Shipping is not included and the limo alone weighs 3.2 kg.
Make sure to read all the sale conditions, here!
Please right click on images to open them in a new tab for larger viewing: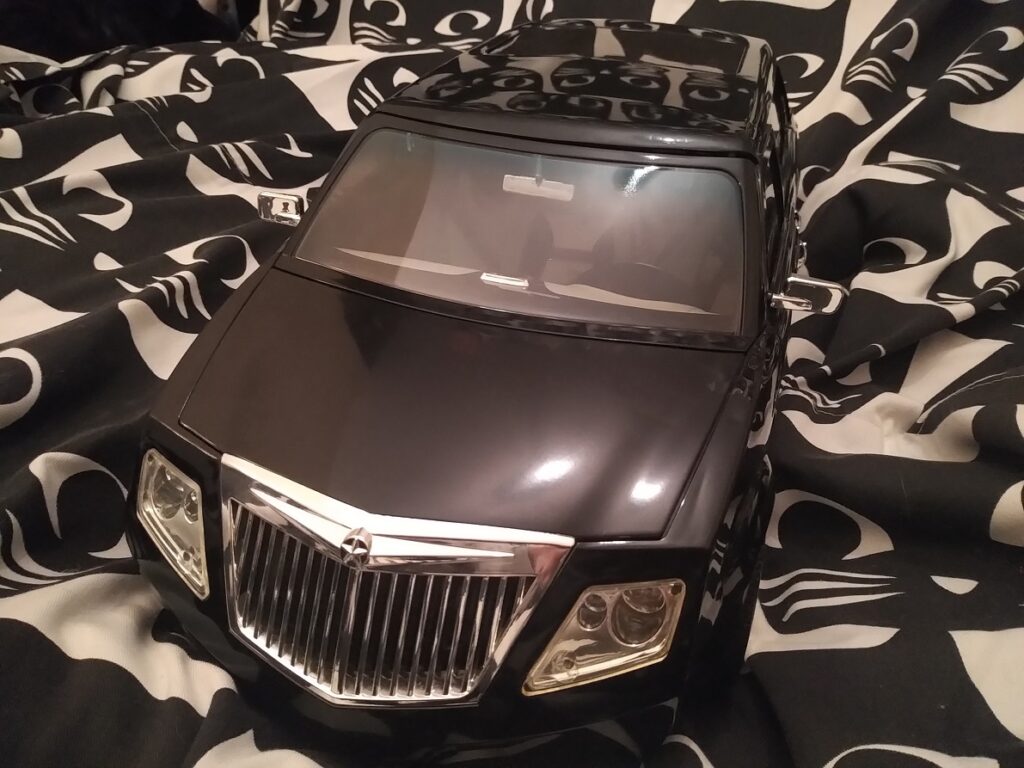 CONTACT ME