Re-Imagination – 8″ Wednesday's Child
200€ OBO
8″ Wednesday's Child is a doll from the Re-Imagination line. It was produced by Tonner in 2010. LE 300. MPN: T10RTSD02. It features Tiny Betsy McCall head, Tiny Betsy McCall body. It has inset eyes of grey-blue color, wigged hair of raven color, straight arms, articulated at the knee legs, flat feet.
I will ship worldwide with tracking number. I'm in Portugal, so no customs fees if you're in Europe!
I can take a short layaway, but any payments made won't be refunded if layaway is cancelled.
Asking price 200€, OBO. Possibly including shipping, depending on where you are located.
Make sure to read all the sale conditions, here!
Please right click on images to open them in a new tab for larger viewing.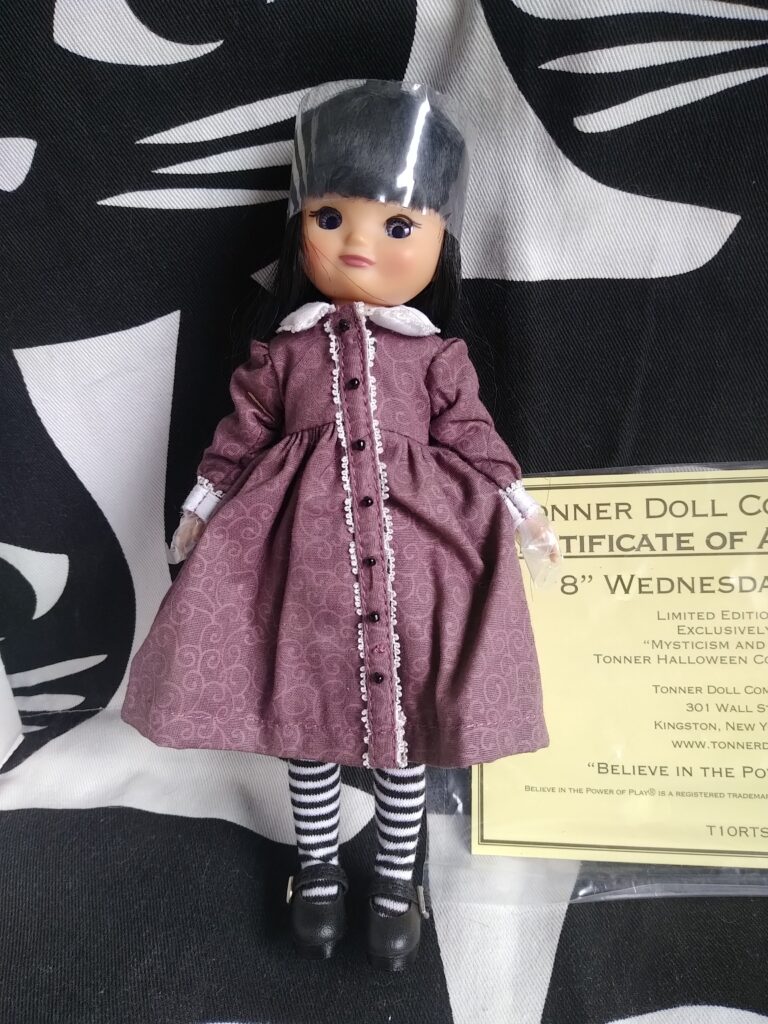 CONTACT ME: